Exercise May Help Diet-Resistant Women With Obesity
Women with obesity and whose response to calorie-restricted diets is inadequate likely would benefit from including exercise training in their weight-loss regimens, data suggest.
In a randomized controlled clinical trial of 20 women with obesity, exercise training decreased fat mass and adiposity and improved skeletal muscle bioenergetic function for participants with a diet-resistant phenotype and more lower-body fat.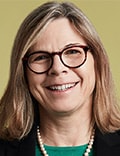 Dr Mary-Ellen Harper
"This study is the latest chapter in a long series of studies looking into why people on diets lose weight at different rates," study author Mary-Ellen Harper, PhD, a professor and researcher in mitochondrial bioenergetics at the University of Ottawa in Ontario, Canada, told Medscape Medical News. "It's becoming clear that exercise is a much more important component for those who lose weight more slowly."
The findings were published online August 11 in EBioMedicine.
Pears vs Apples
Although methods for predicting weight loss in response to an energy-restricted diet are generally valid, a subset of patients responds inadequately, despite adherence to treatment. A root factor may be individual variation in muscle makeup, according to the investigators. Previous data showed that patients in the bottom 20% for rate of weight loss on a hypocaloric diet have fewer type I muscle fibers and lower mitochondrial function in skeletal muscle. "They're better at storing energy than expending it," Harper said.
Harper's previous research showed that individuals with impaired weight loss exhibit different skeletal muscle characteristics in comparison with age-, sex-, and initial weight-matched patients with weight loss success. These findings led to the hypothesis that physical exercise may be effective when diet alone is inadequate.
The current study assessed the efficacy of exercise training on mitochondrial function in women with obesity who had a documented history of minimal diet-induced weight loss. Drawing from more than 5000 records from participants in a hospital-based weight management program (75% women), the researchers reviewed 228 files to identify the baseline characteristics of intervention response in women with obesity. Participants had previously ranked in the top or bottom 20% quintile with regard to rate of weight loss in the first 6 weeks on a diet involving a 900 kcal/day meal replacement.
The researchers identified 20 women with obesity (mean age, 53 years). They categorized the women into two groups on the basis of whether they had diet resistance (n = 10) or diet sensitivity (n = 10). The groups underwent a 6-week supervised, progressive, combined aerobic and resistance exercise intervention.
Diet-sensitive women had lower baseline adiposity but more visceral fat, higher fasting insulin and triglyceride levels, and a greater number of adenosine triphosphate (ATP) III–based criteria for metabolic syndrome and diabetes. The ATP III molecule plays a key role in energy transfer within cells.
While exercise improved body composition, mitochondrial content in skeletal muscle, and metabolism in diet-resistant women, it had minimal effects in diet-sensitive women. Muscle metabolomics revealed other distinct group and intervention differences, including lower serine-associated sphingolipid synthesis in diet-resistant women following exercise training.
"These clinical and metabolic mechanism insights move the field towards better personalized approaches for the treatment of distinct obesity phenotypes," the investigators write.
According to Harper, female patients who exhibit impaired weight loss tend to have more lower-body (gynoid) adiposity, while those who succeed in diet-induced weight loss exhibit more abdominal (android) adiposity and are therefore more vulnerable to metabolic diseases. "You could say that the classic pear-shaped woman with more femorogluteal fat can benefit more from the exercise than the classic apple-shaped woman with more visceral, android fat, in terms of achieving more weight loss," Harper said.
"Reassuring" Results
Commenting on the findings for Medscape, Satya Dash, MD, PhD, an endocrinologist and director of the bariatric program at Toronto General Hospital in Ontario, said, "It is reassuring to see that women at greater risk for metabolic disease respond to caloric restriction." Dash was not involved in the study.
Dr Satya Dash
The study included a comprehensive and well-designed exercise intervention in a well-characterized cohort, with detailed investigation of body composition, skeletal muscle function, and lipidomics, he added. The findings suggest that a subset of patients may achieve greater weight loss with exercise, which has numerous other benefits for physical and mental health.
Dash also observed that fat distribution is a better predictor than body mass index of type 2 diabetes, dyslipidemia, and cardiovascular disease. "Centripetal fat accumulation is deleterious, whereas increased femorogluteal fat is protective," he said. He noted that the link found between centripetal adiposity, metabolic disease risk, and readier weight loss with diet is consistent with prior studies and personal observations from his clinical practice.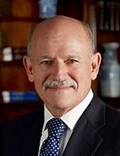 Dr Steven Heymsfield
Offering a second perspective on the study, Steven B. Heymsfield, MD, director of the metabolism-body composition laboratory in the Pennington Biomedical Research Center at the State University of Louisiana in Baton Rouge, compared the difference in response to caloric restriction to the difference in individual pharmacologic response to drugs. "Weak or no response to a drug is caused by a multitude of different mechanisms. The same thing happens when people with obesity are prescribed exercise for weight loss. That observation is leading to a new research area of personalized nutrition."
Heymsfield, who did not participate in the study, said that it advances this important area of medicine. "The authors have nicely shown, for the first time, that at the extremes, each of these diet groups share distinct phenotypes and respond differently to exercise across multiple physiological levels. These novel observations are a model for how to identify the causes of and treatment for diet resistance."
Looking to the future, Dash said that it will be interesting to see whether a longer-term prospective study shows that detailed baseline characterization predicts response and how it compares with clinical measures of fat distribution and metabolic function. A longer-term study also could indicate whether ethnicity and gender have an impact. "This was a largely Caucasian cohort, but there are differences in body composition across ancestries," said Dash. "Does that affect the response to these interventions, and is the response different in men?"
Harper's group is now recruiting patients for further studies in this area, and some of these questions may soon be addressed.
The study was funded by the Canadian Institutes of Health Research. Harper, Dash, and Heymsfield have disclosed no relevant financial relationships.
EBioMedicine. Published online August 11, 2022. Full text
Diana Swift is a freelance medical journalist based in Toronto. [email protected]
For more news, follow Medscape on Facebook, Twitter, Instagram, and YouTube
Source: Read Full Article