Proposed Two-Phased Match Aims to Reduce Student Stress
The National Resident Matching Program (NRMP) has witnessed a string of reforms, including those related to the pandemic over the past 3 years and the creation a decade ago of the Supplemental Offer and Acceptance Program (SOAP). The latter attempted to bring equity, stability, and order to a process known as the "Scramble" period during Match Week, in which unmatched or partially matched applicants apply for unfilled residency positions.
Now, NRMP is trying to further reduce the stress of partially matched or unmatched medical students who are searching for training positions during 4 days of Match Week to find suitable matches once the majority of students gain positions in the Main Residency Match, or simply The Match.
Through September 2, the NRMP is seeking public comments on a proposal to replace SOAP with a two-phase Main Residency Match. Each phase would operate in the same way, from rank order lists and using a matching algorithm to a pair of Match Days, building in time in each phase for applicants and programs to more carefully evaluate each other.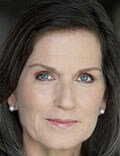 Donna Lamb, DHSc, MBA, BNSN
NRMP's chief operating officer, Donna Lamb, DHSc, MBA, BSN, told Medscape Medical News that before the pandemic, there were calls for a change in the transition to residency for a variety of reasons. After the onset of the pandemic, the community experienced further reforms to graduate medical education, which included a switch to virtual interviews and changes in how medical school testing is reported — from numerical scores to pass-fail results. Meanwhile, the organization in its oversight of the match process has continued seeking ways to streamline the system and further reduce students' anxiety, she said.
"With all the changes, we didn't want to add to the stress of The Match, but continue to see where we could have a positive effect," she said. At first, the NRMP changed the timeline for the SOAP process, but applicants still felt tension and residency programs didn't think they had enough time to conduct holistic reviews, Lamb said. "We thought something larger can be done to relieve some of the pressures."
She said that the initial response from students during the public comment period, which currently has more than 60% of responses from students and residents, has been overwhelmingly positive.
Tradeoffs From Change
Still, medical education blogger Bryan Carmody isn't totally convinced.
Based on past experience with The Match and SOAP, "the question of whether a second round would lead to more holistic review is still open," Carmody, who comments on medical education via his blog, told Medscape Medical News. "You'll have a ton of applicants for the most desirable positions, which will make holistic review difficult. And whether programs that are offering less desirable positions — like some of the prelim[inary] medicine and surgery positions — are that interested in more comprehensive or holistic applicant evaluation has yet to be seen."
Furthermore, on the proposed changes, Carmody tweeted: "A two-stage match would most benefit the applicants who match in the first round. It might benefit some applicants who match in the second. But it will come at the cost of a more compressed interview season; a bit more pressure on programs to rapidly review applications and conduct interviews; increased stigma for applicants who match in the second round; the loss of traditional Match Day celebrations; and less flexibility for future innovation."
Lamb admitted that the new process might "compress interviews by 2.5 to 3 weeks, but the feedback we have received is that the majority of programs are completing their interview cycles before February," and well before the rank order list certification deadline in March.
She added that there is no way to totally avoid student disappointment after not matching with about 2200 positions available this past year in SOAP and about 12,800 eligible applicants, most of whom were international medical graduates.
But the proposed change seeks to give applicants more time to carefully evaluate their career paths, seek advice from mentors, and engage with programs before submitting rank order lists of preferences, which applicants cannot do in the current SOAP process. "This additional time increases their contact with programs, which could factor into their placement in a training program" Lamb said.
In the meantime, the public comment period will provide the NRMP board with community feedback about whether the proposed change would be an improvement or cause more disruption, Lamb said. After the public comment period, the NRMP board will also accept testimony from organizations and societies. The goal is for the board to make a decision in October, she said.
Follow Medscape on Facebook, Twitter, Instagram, and YouTube
Source: Read Full Article