What is the impact of worries and expectations on COVID-19 symptoms?
Coronavirus Disease 2019 (COVID-19) is one of the greatest public health challenges of this millennium. Quarantine measures, changes to society and lifestyle, and uncertainty about the future have led COVID-19 to have a significant psychosocial impact similar to previous pandemics. Worry about health has increased during the past H1N1 Influenza and Ebola virus pandemic. The greater access to the internet, along with constant changing or conflicting information from various sources during the current pandemic, has led to even greater stress downstream effects.
Previous research on expectations and health outcomes has indicated that changes in expectations can be associated with changes in disability, pain, clinical symptoms, and other health outcomes. Studies have reported that positive expectations are associated with better health outcomes while negative expectations are associated with worse health outcomes, per the nocebo phenomenon. Nocebo effects can be defined as adverse health symptoms or events that occur due to negative expectations and contextual factors. The current pandemic also leads to worries and health anxiety, which can lead to adverse health effects or nocebo effects.
A few studies on the experience of adverse effects and COVID-19 vaccine hesitancy have also reported that negative expectations and fear can lead to adverse effects in vaccine trials. Therefore, it is important to understand how worry and expectations can impact the experience of COVID-19 symptoms as well as other psychological and clinical health outcomes during the current pandemic. This is more important for vulnerable populations such as those with long-term chronic conditions or mental health conditions.
A new study posted on the pre-print server medRxiv* aimed to analyze the association between COVID-19 symptoms and worry during the pandemic.
About the study
The study was carried out online and involved the recruitment of participants through emails, postings on listservs, social media ads, flyers, clinicaltrial.gov, as well as word of mouth. The enrolment of participants took place from 4th April to 1st November 2020. All participants were followed up for six months. Participants who tested positive at any time during the study were excluded.
Each participant was required to fill out enrolment survey measures that included the DSM-5 Self-Rated Level 1 Cross-Cutting Symptom Measure- Adult, demographics, and mental and clinical health history questionnaires. They also had to complete the Psychosocial Impact of COVID-19 survey (COVID-19 survey) that included the 3-item UCLA Loneliness Scale and several COVID-19-related outcomes. They had to complete several online surveys, including the COVID-19 survey every two weeks from their enrolment time point until the follow-up period.
At the end of the study period, participants also had to complete several additional measures, including a Chronic Pain Graded Scale (CPGS). Worry measures were categorized into "general worry" and "personal worry." Participants had to report how worried they were on a scale of 1 (not at all worried) to 10 (extremely worried). They also had to report whether they experienced any of the common COVID-19 symptoms, following which calculation of an average proportion of symptoms during the study period was done. Information on previous comorbidities was collected from participants, and a positive response to any of these conditions was given a score of 1. A machine-learning-derived Patient Probability Score (PPS) was used to determine the presence of a mental health diagnosis.
Study findings
The results indicated that 3,027 eligible participants were included in the study, out of which 518 were men, 2,487 were women, and 1 percent did not report their biological sex. Most of the participants were Caucasian with a mean age of 47.17. Participants who reported greater general worry were observed to have more symptoms on average. Younger participants and females were reported to show more symptoms. Moreover, participants with greater mental health burdens or comorbidities were also reported to show greater COVID-19 symptoms. Similar results were also observed for participants with greater personal worry.
Personal worry was observed to be a significant mediator of the association between COVID-19 symptoms and general worry. Mean general worry and mean personal worry was observed to be associated with the average proportion of symptoms reported. However, no association was observed between mean general and personal worry on subsequent symptoms.
Therefore, the current study demonstrated that increased worries during the COVID-19 pandemic were associated with greater symptoms. Further research is required with isolated populations or populations with confirmed negative COVID-19 tests to understand the impact of true nocebo effects during the pandemic and prevent the worsening of health outcomes.
Limitations
The study has certain limitations. First, access to COVID-19 testing was limited during the early stages of the pandemic. Second, pure nocebo effects could not be detected since the daily sampling of participants did not take place.
*Important notice
medRxiv publishes preliminary scientific reports that are not peer-reviewed and, therefore, should not be regarded as conclusive, guide clinical practice/health-related behavior, or treated as established information.
Journal reference:
Akintola, T. et al. (2023). The Effects of Expectations and Worries on the Experience of COVID-19 Symptoms. medRxiv. doi: https://doi.org/10.1101/2023.01.26.2328491. https://www.medrxiv.org/content/10.1101/2023.01.26.23284911v1.
Posted in: Medical Science News | Medical Research News | Disease/Infection News
Tags: Anxiety, Chronic, Chronic Pain, Coronavirus, Coronavirus Disease COVID-19, covid-19, Disability, H1N1, Influenza, Mental Health, Pain, Pandemic, Public Health, Research, Stress, Vaccine, Virus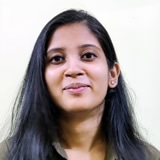 Written by
Suchandrima Bhowmik
Suchandrima has a Bachelor of Science (B.Sc.) degree in Microbiology and a Master of Science (M.Sc.) degree in Microbiology from the University of Calcutta, India. The study of health and diseases was always very important to her. In addition to Microbiology, she also gained extensive knowledge in Biochemistry, Immunology, Medical Microbiology, Metabolism, and Biotechnology as part of her master's degree.
Source: Read Full Article