How Will COVID-19 Advances Impact the Future of Medicine?
The coronavirus disease 2019 (COVID-19) pandemic has had a devastating global impact, yet one of the positives to come out of this crisis is the advances to healthcare and medicine.
Improvements to vaccine development, remote healthcare, digital and medical technologies have all helped to combat COVID-19. These advances could also have a long-lasting impact on public health, medicine, and in tackling future pandemics.
Image Credit: PopTika/Shutterstock.com
The rise of the RNA-based vaccine
Both the Pfizer-BioNTech and Moderna COVID-19 vaccines utilize messenger RNA (mRNA) to elicit an immune response. These vaccines use lipid nanoparticles to deliver mRNA encoding the severe acute respiratory syndrome coronavirus 2 (SARS-CoV-2) spike protein into cells. The mRNA is then translated by the cell's own machinery and the SARS-CoV-2 spike protein is produced as an antigen, which can then be presented to immune cells.
The application of these vaccines in the fight against COVID-19 marked a breakthrough moment in the scientific community, as they are the first mRNA-based vaccines to gain regulatory approval for use in humans.
Although the use of mRNA as a drug was first postulated over 30 years ago, concerns over how to effectively deliver it in vivo, as well as its innate instability and immunogenicity, meant that progress was initially limited.
To learn more about RNA vaccines, click here!
Yet the discovery that a modified uridine nucleotide, pseudouridine, stabilized mRNA and reduced its immunogenicity, along with the development of lipid nanoparticles as delivery systems, paved the way for mRNA vaccine and therapeutic development. Both of these key technologies are present in the Pfizer-BioNTech and Moderna COVID-19 vaccines.
One of the main advantages of mRNA vaccines over their more conventional counterparts is that they can be produced in a cell-free environment in a rapid, inexpensive, and scalable manner. This process can facilitate a fast response to emerging diseases and outbreaks, as was demonstrated with COVID-19.
Due to mRNA being non-infectious and unable to genomically integrate, it is also safer than live-attenuated, subunit, or DNA-based vaccines.
The approval of the COVID-19 vaccines heralds an exciting next step in medicine and therapeutics. As well as targeting infectious diseases, mRNA has the potential to be used against cancer and in diseases with missing or malfunctioning proteins, such as cystic fibrosis.
Several ongoing or recently concluded clinical trials have tested mRNA vaccines against viral diseases such as influenza, HIV, rabies, and Zika virus, with promising results. Further early-stage clinical trials are focusing on a variety of cancers, like melanoma, prostate cancer, and blood cancers. An exciting aspect of this technology is the ability to personalize the mRNA for mutations specific to individual patients.
Digital technologies and public health
COVID-19 has accelerated the development of innovative technologies for medicine and healthcare. Such technologies range from epidemiological surveillance and contact tracing to individual patient care.
The implementation of these technologies has helped to monitor and manage the spread of COVID-19 as well as to diagnose and treat those individuals who contracted the virus.
When the SARS-CoV-2 virus began spreading across the world, many countries developed apps to identify and trace individuals who had come into contact with positive COVID-19 cases. These apps work through either GPS or Bluetooth data and are used to inform users of the need to self-isolate after contact with a positive case, to reduce the risk of ongoing transmission.
Other apps, such as the ZOE COVID Symptom Study, monitor the epidemiology of COVID-19 and can help researchers and public bodies track the spread of the virus, identify risk factors and any novel symptoms of the disease.
Other technologies are more focused on the health of individual patients. Utilizing devices such as smartwatches, researchers were able to monitor outputs such as sleep and heart rate to predict whether the wearer had contracted COVID-19. Significant heart rate changes were noted up to 7 days before a positive diagnosis.
Most interestingly, these heart rate changes were present whether the wearer was symptomatic or asymptomatic for COVID-19 and suggest that smartwatches and other wearable devices could be used to identify infections before the wearer is even aware.
An exciting aspect of these technologies is how they could be adapted to detect other infections and illnesses. With contact tracing apps already up and running, these could be utilized if another epidemic emerges.
The ZOE COVID Symptom Study has begun to study other conditions such as heart disease, cancer, and mental health, amongst others. Wearable devices have already demonstrated their usefulness in real-time surveillance of influenza-like illnesses, and this could be expanded to other viral and non-viral diseases.
A move to remote care and telemedicine
With fears around virus transmission during the height of the COVID-19 pandemic, many face-to-face GP and hospital appointments were not able to take place. This necessitated a shift towards telephone and video calls, utilizing pre-existing technologies such as Zoom and Skype.
Greater use of online booking and prescription services, as well as healthcare apps, was also seen throughout the pandemic. Although not a new idea, in the UK implementation of such virtual care, had been slow pre-pandemic. Reception towards this transition was largely positive, with patients and medical professionals noting that the process felt safer and more efficient than in-person consultations.
Health systems around the world are looking to greater utilize technologies to improve the quality and efficiency of patient care. Examples of this include online prescription and booking services, virtual wards, video, and telephone consultations, and home monitoring through specialized apps and devices.
The COVID-19 pandemic has helped to accelerate the development and implementation of such technologies, but it is important to ensure that this does not come at the cost of accessibility and exclusion of those who are less digitally savvy or from deprived socio-economic backgrounds.
References:
Dolgin, E. (2021) The tangled history of mRNA vaccines. Nature. 597(7876):318-324. doi.org/10.1038/d41586-021-02483-w
Pardi, N., et al. (2018) mRNA vaccines – a new era in vaccinology. Nat Rev Drug Discov. 17(4):261-279. doi.org/10.1038/nrd.2017.243
Blackburn, L. (2018) RNA vaccines: an introduction. [Online] PHG Foundation. Available at: https://www.phgfoundation.org/briefing/rna-vaccines (Accessed on 30 September 2021)
Budd, J., et al. (2020) Digital technologies in the public-health response to COVID-19. Nat Med. 26:1183–1192. doi.org/10.1038/s41591-020-1011-4
ZOE Covid Study (2020) About the ZOE COVID Study. [Online] ZOE Covid Study. Available at: https://covid.joinzoe.com/about (Accessed on 1 October 2021)
Hirten, RP., et al. (2021) Use of Physiological Data From a Wearable Device to Identify SARS-CoV-2 Infection and Symptoms and Predict COVID-19 Diagnosis: Observational Study. J Med Internet Res. 23(2):e26107. doi.org/10.2196/26107
Horton, T., et al (2021) Securing a positive health care technology legacy from COVID-19. [Online] The Health Foundation. Available at: https://www.health.org.uk/publications/long-reads/securing-a-positive-health-care-technology-legacy-from-covid-19 (Accessed on 30 September 2021)
Further Reading
All Coronavirus Disease COVID-19 Content
The COVID-19 Pandemic: What have the experts learned?
What Mutations of SARS-CoV-2 are Causing Concern?
COVID-19: A Timeline From 1st Case to Vaccination
COVID-19 and Mouthwash?
More…
Last Updated: Oct 22, 2021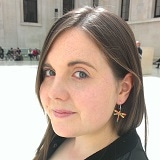 Written by
Kirstin Spence
Kirstin completed her undergraduate degree in Biology at the University of Leeds, where a final year project investigating the genomes ofToxoplasma gondiiandNeospora caninumignited her interest in medically important parasites. She then went on to gain an M.Sc. degree in Medical Parasitology from the London School of Hygiene & Tropical Medicine.
Source: Read Full Article