Biden admin seeks to limit telehealth prescriptions for some drugs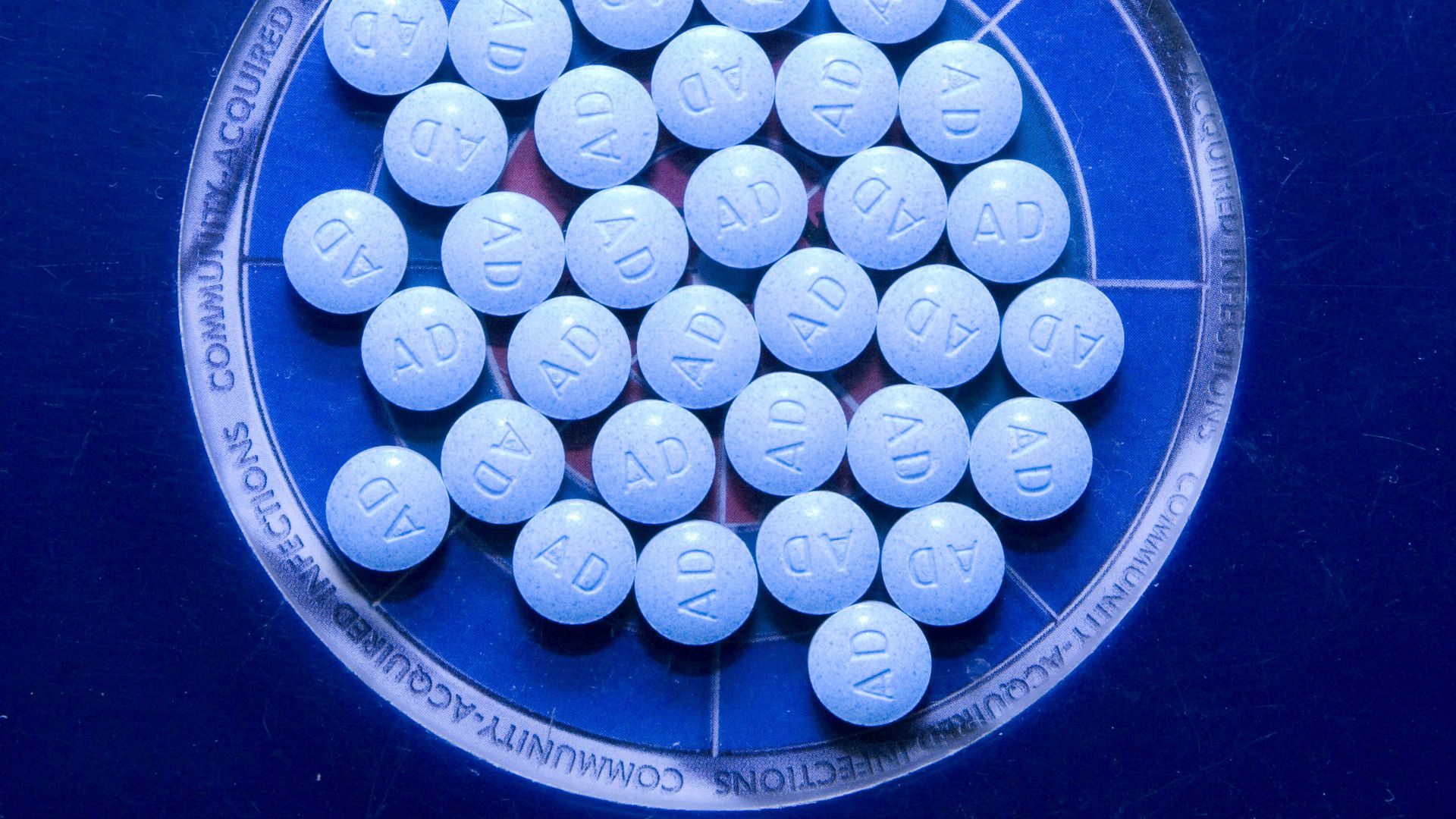 Adderall is pictured in a Massachusetts pharmacy. Photo: Jb Reed/Bloomberg via Getty Images
The federal government is moving to require doctors to evaluate patients in person before writing prescriptions for some controlled medications, such as Adderall and OxyContin.
Driving the news: The Drug Enforcement Administration announced Friday that it is seeking to revert rule changes under the COVID-19 public health emergency that allowed doctors to prescribe powerful drugs via telehealth appointments.
Why it matters: The proposed changes will make it harder for Americans to access some medications used for treating pain and mental health disorders — but that can also lead to addiction.
Though the Biden administration is planning to extend telehealth flexibilities for common, non-controlled medications, it will ban doctors from prescribing schedule II medications and narcotics without an in-person appointment.
Under the proposed rules, doctors will only be able to prescribe other controlled medications — such as Ambien and Xanax, as well as medications used to treat opioid addiction — for 30 days, with any refills requiring an in-person evaluation.
The move comes as the opioid crisis rages on and overdoses from controlled medications such as fentanyl continue to ravage communities.
Between the lines: Relaxed rules during the pandemic fueled a telehealth boom and have been widely lauded for improving access to care during a crisis, Axios' Tina Reed writes.
But some telehealth startups came under increased scrutiny for the way they prescribed drugs like Adderall.
Cerebral announced in May that it would stop prescribing Adderall and other controlled substances to treat attention deficit hyperactivity disorder.
The rise in demand for Adderall triggered a shortage of the drug late last year.
What they're saying: "DEA is committed to the expansion of telemedicine with guardrails that prevent the online overprescribing of controlled medications that can cause harm," DEA Administrator Anne Milgram said in a statement.
The DEA developed the proposed rules "with the U.S. Department of Health and Human Services and in close coordination with the U.S. Department of Veterans Affairs," per the announcement.
What's next: The DEA said the public has 30 days to submit comments on the proposed changes.
Source: Read Full Article