Parent-Child Interactive Intervention Cuts Depression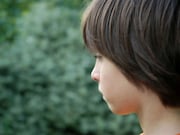 FRIDAY, Aug. 3, 2018 — An intervention targeting depression in very young children can be effective in community settings, according to a study published online June 20 in The American Journal of Psychiatry.
Joan L. Luby, M.D., from Washington University in St. Louis, and colleagues conducted a randomized controlled trial of psychotherapy (parent-child interaction therapy with a novel "emotion development" module [PCIT-ED]) for early childhood depression that focuses on enhancing the child's emotional competence and emotion regulation. The intervention was compared to a waiting-list group in 229 parent-child dyads (children aged 3 to 6.11 years).
The researchers found that children in the PCIT-ED group had lower rates of depression (primary outcome), lower depression severity, and lower impairment versus those in the waiting-list condition (Cohen's d values, >1.0). Additionally, there were significant improvements in measures of child emotional functioning and parenting stress and depression in the PCIT-ED group.
"By identifying depression as early as possible and then helping children try to change the way they process their emotions, we believe it may be possible to change the trajectory of depression and perhaps reduce or prevent recurrent bouts of the disorder later in life," Luby said in a statement.
Abstract/Full Text (subscription or payment may be required)
Posted: August 2018
Source: Read Full Article