What Is Narcan—And Why Was It Reportedly Used On Demi Lovato?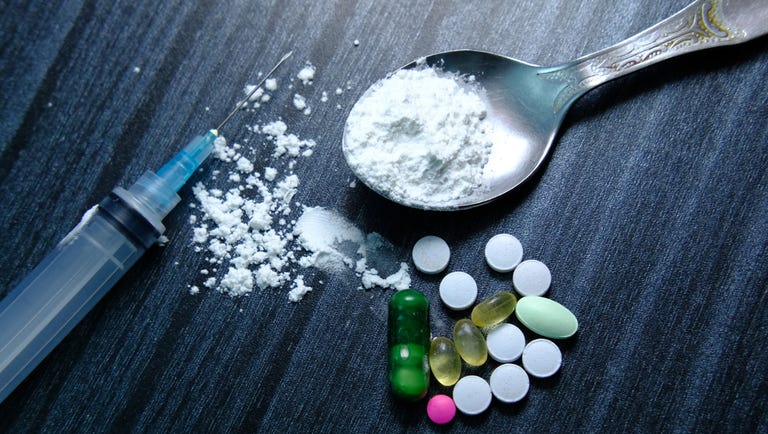 When news today broke of Demi Lovato's (suspected) overdose, you might have seen the headlines around what happened and wondered: What exactly is Narcan?
Let's back up a sec: Demi reportedly was taken to a Los Angeles hospital just before noon on Tuesday, following a possible overdose. Us Weekly reported that Demi's friends gave her Narcan before the paramedics arrived on the scene—and that the quick action potentially saved her life.
"One of her friends had Narcan on hand in case something like this happened," a source told Us Weekly. "Her friends knew this was coming because she's been using so much again."
Thankfully, the singer is currently "stable," according to People.
It's unclear what drug Demi overdosed on, though TMZ initially reported it was heroin—one of the drugs Narcan can reverse the effects of.
Hold on, what is Narcan and how does it work?
Narcan (a.k.a. naloxone HCl) is a nasal spray used to treat emergency cases of opioid overdose or suspected opioid overdose, according to the drug's website. It's an FDA-approved nasal form of naloxone, a medicine used to counter the effects of opioid overdose, according to the Substance Abuse and Mental Health Services Administration (SAMHSA).
Naloxone—which can also be given through injection—is an opioid receptor antagonist, according to the National Institute on Drug Abuse. That means, once it's in the body, it binds to opioid receptors to block or reverse the effects of opioids like heroin, morphine, and oxycodone.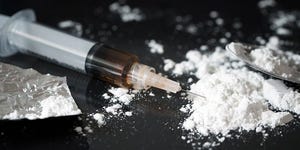 Because Narcan is in a nasal spray form, many emergency responders (who often have to administer the drug) believe it's easier to deliver on the spot, and also eliminates the risk of contaminated needles, according to a 2015 news release announcing Narcan's FDA approval. (The Surgeon General even issued an advisory saying that naloxone was a critical part of combating the opioid crisis.)
Narcan basically works like any other nasal spray: You place the tip of the nozzle in a nostril and press to release the medicine. It should be noted, however, that Narcan is definitely not meant to replace emergency medical attention—even after a patient wakes up from Narcan, they still need to get to an ER, ASAP.
Where is Narcan available?
While emergency responders have started to carry the drug, it's also available over-the-counter in 46 states, and with a prescription in every state, according to the drug's website.
But the drug's not cheap—according to GoodRx, it can cost up to $138 per box (a single box carries two nasal sprays, BTW). Walgreens carries Narcan in all of their pharmacies, and CVS offers the drug over-the-counter in all states except Wyoming, Nebraska, Maine, and Hawaii. CVS also has instructions on its website on how to use the drug.
Source: Read Full Article