Get your kids off unhealthy soft drinks with yummy options
A healthy lifestyle begins at home and it's the parents' responsibility to ensure that kids inculcate good habits right from childhood.
By Kushagra Nagrath
We live in a world with instant gratification—fast food, vending machines, pre-mixed beverages and more. There is a constant hard-sell on television and digital platforms encouraging adults and children on how they can get a quick fix of "energy". Consequently, it's not uncommon for a child to grab a soft drink in a mall, at the school canteen, at a friend's house, on a picnic or even at home.
These fizzy drinks contain ingredients which are most unhealthy for grown-ups and one can only imagine the damage they are doing to the young ones. The world is becoming lazier and heavier on the weighing scale, with childhood obesity not as uncommon as it used to be fifty years ago.
Carbonated drinks and energy drinks include large amounts of caffeine, sugar and empty calories without any real nutritional value. Some of the most common issues faced by consuming them frequently include excess weight gain, hyperactivity, tooth erosion and decay, changing bowel habits, caffeine addiction, smaller appetites, undernourishment and more. Our kids need vitamins, calcium, magnesium and protein for their bodies need to grow.
I strongly believe that healthier choices begin at home and it is our responsibility to ensure that our kids inculcate healthy habits right from childhood and not as last resort when they are older.
One of the best ways to do that is to involve them in making their drinks. Teach them how to make smoothies, shakes, juices and the use of different seasonal ingredients. This will lead to a long-term investment where they know how to make something special and fresh for themselves, which is healthy and tasty.
From my own personal example, my wife and I have two boys aged 13 and 9. As a family, we took a conscious call that the kids will be kept away from this and till now, they don't have carbonated drinks. We make the extra effort by ensuring that they are given healthier alternatives in the form of fresh seasonal juices, all-natural smoothies and milkshakes for their dose of vitamins, fibre, calcium and iron, with actual fruits and no added sugar.
Of course, it can be challenging, very challenging at times with way too much peer pressure among their friends, especially at birthday parties and sleepovers where fizzy drinks are free flowing. However, over a period of time, our kids have gotten used to it and instead politely request for lemonade, fresh juice or even a fresh lime soda as the most extreme.
Today, they prefer these and don't miss on the fizz. While I can't say about the future, I am happy to say that at least for now we have given them an alternative and better lifestyle. Moreover, we ourselves had to move away from fizzy drinks. So much so, that we stopped keeping them at home, barring during a few parties for adults. It has not been an easy journey, but was an important and "fruitful" one, and completely worth it.
In fact, even at our restaurant brands, we encourage the teams to try and avoid taking orders for soft drinks for kids and offer alternatives. In fact, at 212 All Good at High Street Phoenix, we even make our own colas, which are a much healthier option (with no sugar). We encourage our younger guests to have smoothies, health drinks (vegetable and fruit-based) and probiotic drinks that are good for the gut. I leave you with this very simple recipe of a shake that can be made with just three ingredients and is a great way to start the day—for both you and your kids!
Dates Go Bananas recipe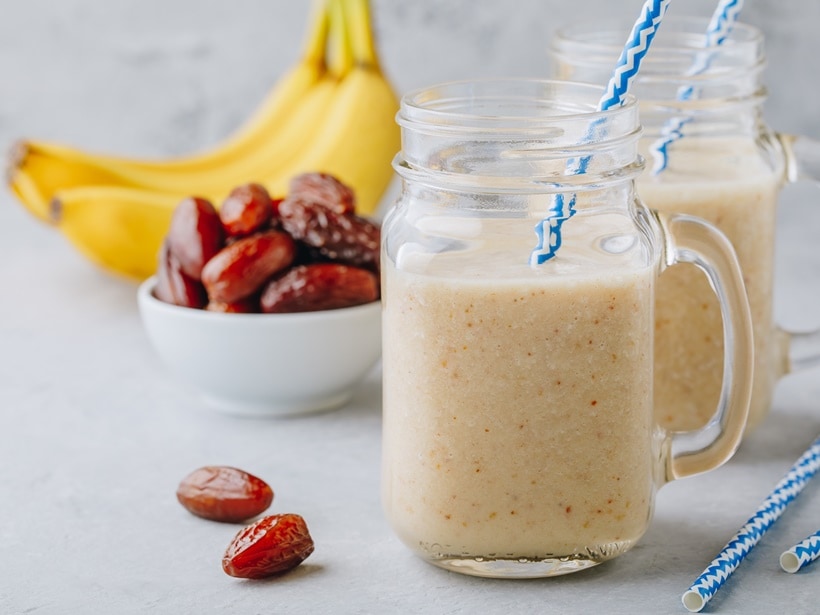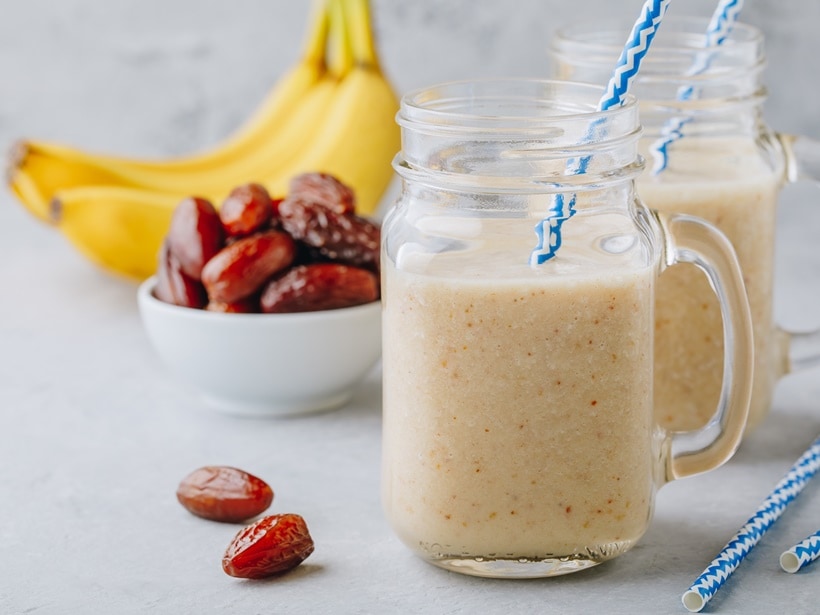 Ingredients:
1 Banana
4 dates
300 ml (toned milk)
Method
Soak the dates in 30 ml water overnight.
In a blender, add the dates (pitted and roughly chopped).
Add the sliced banana, pour the milk, and 2-3 cubes of ice.
Blend it well and pour into a tall glass.
And the child is ready to go, for the whole day!
(The writer is Senior Vice President – F&B, Phoenix Mills Limited.)
Source: Read Full Article