Independence Day 2018: Nine museums for the patriotic
Happy Independence Day 2018: This Independence Day week, Sahapedia—with Museums of India—looks at museums that focus on the Indian independence struggle, the freedom fighters who gave their lives for the cause, and the aftermath.
By Navina Lamba
It's that time of the year when children in schools are inundated with stories of the Indian freedom struggle, swatantrata songs are on everyone's lips and the production and popularity of the tricolour are on a bi-annual high. While there is no denying that educational institutions and apartment complexes are doing their bit to make the younger generation aware of the contributions of India's valiant freedom fighters, and the feeling of patriotism is running on a high, we also have other institutions—open all year through—dedicated to the cause.
On the occasion of India's 72nd Independence Day, Sahapedia—with Museums of India—looks at several museums from across the country dedicated to teaching anyone interested, the history of India through the lives and eyes of the people who created it. For every patriot and Indologist, these havens of information, today especially, serve as a reminder of that crucial year in history.
It's heartening to see that many more such museums are being planned and constructed, such as the six on tribal freedom fighters in Gujarat, Jharkhand, Chhattisgarh, Andhra Pradesh, Madhya Pradesh and Kerala.
Meanwhile, here are some that you can visit right now.
SVATANTRATA SANGRAMA SANGRAHALAYA, DELHI
This museum in the Red Fort is dedicated to the freedom fighters of India. One can find paintings, photographs and statues depicting freedom fighters and leaders, and the weapons they used in their fight against imperialism.
Address: Red Fort, Chandni Chowk, Delhi – 110006
Timing: Open all days | 9 am – 5 pm
Tickets: Rs 35 (Indians), Rs 500 (foreign nationals)
(Entry fee for Red Fort; entry to the museums is free)
SWATANTRATA SENANI MUSEUM, DELHI
Salimgarh, as this structure was known before, was built by Salim Shah, the son and successor of Sher Shah Suri. A portion of the fort was developed by the Archaeological Survey of India as a memorial to the Indian Freedom Fighters. Conservation of Salimgarh began on the occasion of the 50th anniversary of the Quit India Movement. This museum has been dedicated to the INA heroes, such as Col. Prem Kumar and Col. Gurbaksh Singh Dhillon.
Address: Red Fort, Chandni Chowk, Netaji Subhash Road, Delhi -110006
Timing: Open all days | 9 am – 5 pm
Tickets: Rs 35 (Indians), Rs 500 (foreign nationals)
(Entry fee for Red Fort; entry to the museums is free)
PARTITION MUSEUM, AMRITSAR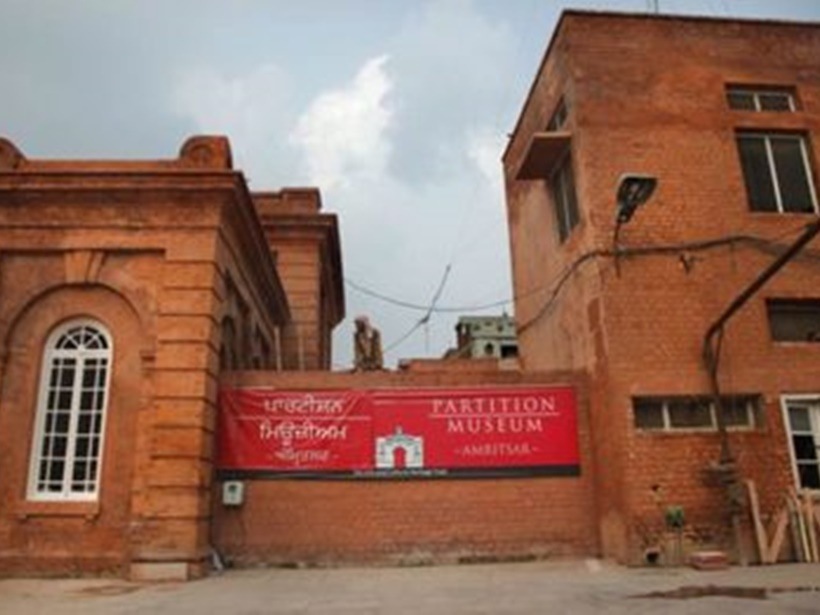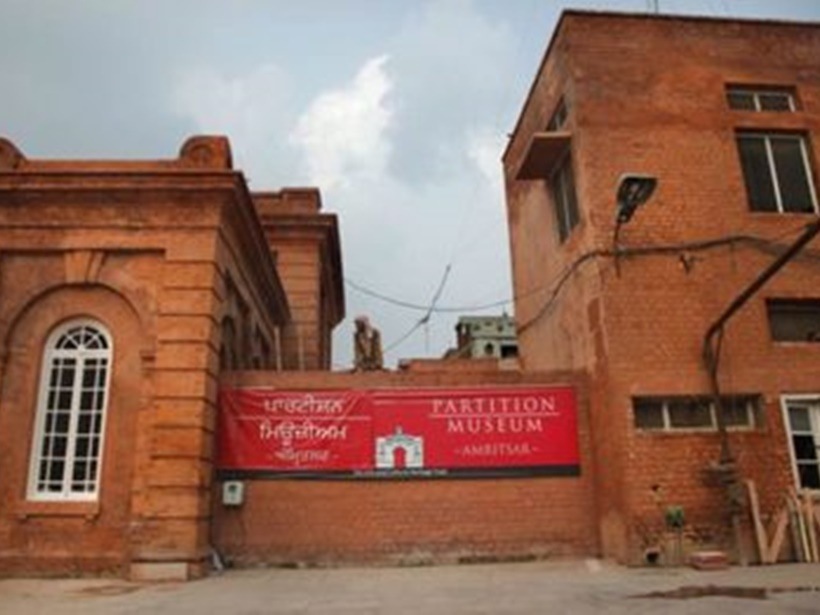 India's first museum on the Partition is located in the historic Town Hall building in the walled city, and is an important memorial as it remembers the struggles of the millions affected and chronicles the tumultuous history of Punjab. The Partition Museum has 15 galleries, covering an area of 17,000 sq. ft, with a wide range of material such as newspapers, magazines, government documents and photographs showing the migration and camps. The significant contribution of this memorial is how it re-imagines the travesty and bloodshed during a tumultuous time, enough to give chills to those of us who have only read about it. It is a people's museum that builds its narrative around oral histories (on video) and soundscapes in every gallery, original artefacts donated by refugees, letters written by them and various art installations (such as a lifesize replica of a train station).
Certain prominent galleries in the exhibition are the Boundary Commission Room (Gallery 6), the Gallery of Migration, of Divisions, of Refuge, and of Hope. Visitors are encouraged to write a message on their Tree of Hope and symbolically green the tree.
Address: Town Hall, Katra Ahluwalia, Opposite Brother's Dhaba, Amritsar, Punjab 143006
Timing: 10 am – 6 pm (Mondays closed)
Tickets: Rs 10 (Indians), Rs 250 (foreign nationals), free for children below 5 and Partition survivors
SARDAR VALLABHAI PATEL NATIONAL MEMORIAL, AHMEDABAD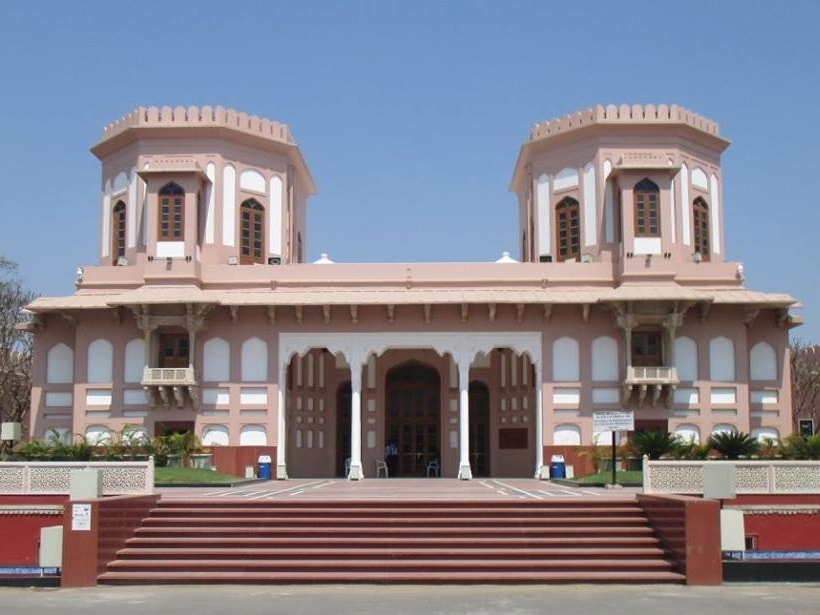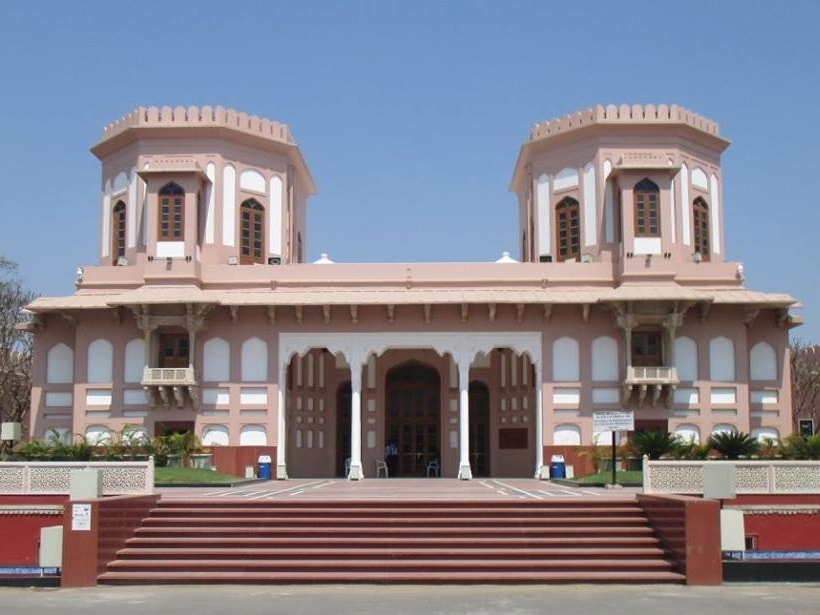 While Sardar Vallabhbhai Patel was against building statues and memorials, this memorial is important as it uses his personal belongings to weave a national story together. The artefacts that were used by the 'Iron Man of India' are chronologically exhibited, connecting them to specific events in his life and, consecutively, to specific events in Indian history.
Moreover, the memorial holds a 3D-light show on its façade every evening, narrating the story of India's struggle for freedom.
Address: Gandhi-Sardar Smruthi Chowk (Opposite Circuit House), Shahibag, Ahmedabad – 380004
Timing: 9:30 am – 5:30 pm (Mondays closed)
Tickets: Rs 20 (adults), Rs 10 (children), free for children below the age of 5;
3D show: Rs 30 (adults), Rs 10 (children)
GANDHI MEMORIAL MUSEUM, AHMEDABAD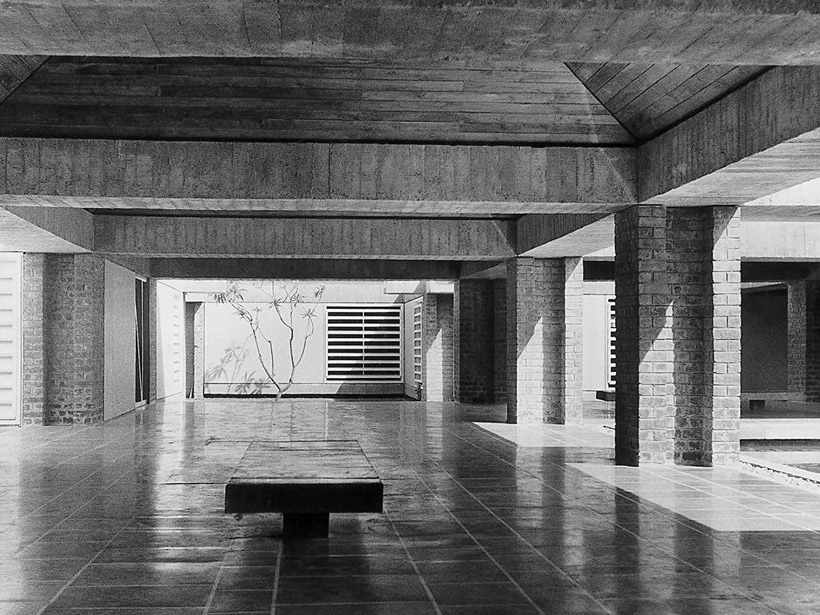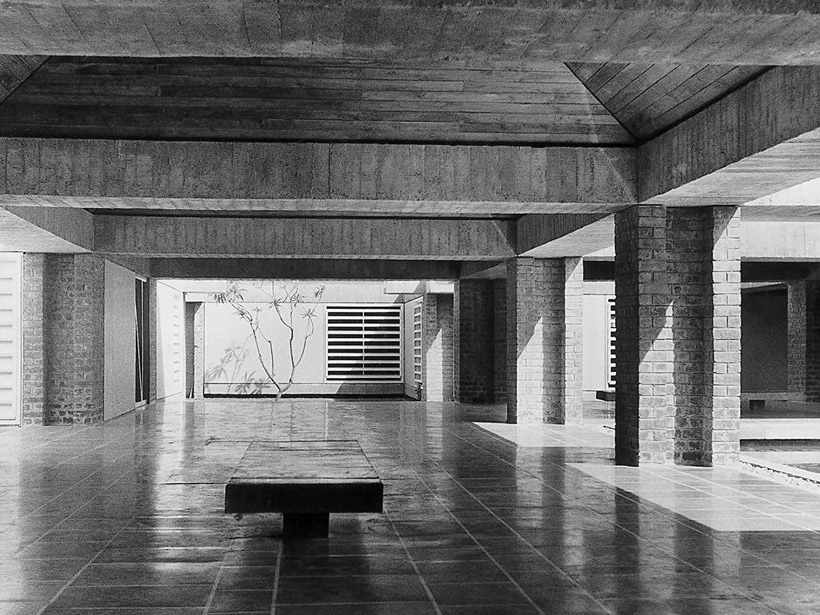 Built in 1963 by Charles Correa, this museum displays personal objects used by the Mahatma, to show how he lived at the Sabarmati Ashram. Moreover, the museum library houses 34,177 letters written by Gandhi, 8,718 pages of his manuscript, 6,000 photographs, 334 films, 509 audio cassettes, 121 records, 63 video cassettes and 155 awards bestowed upon him. Frequently, the museum space is used to teach children Indian history and Gandhi's initiatives that won us our Independence.
Address: Sabarmati Ashram Road, Ahmedabad – 380027
Timing: 8:30 am – 6:30 pm (open all days)
Tickets: Free entry
MAULANA AZAD MUSEUM, KOLKATA
With an aim to promote awareness about Maulana Abul Kalam Azad, the house where he lived for the longest time has been turned into a memorial museum. Managed by the Maulana Abul Kalam Azad Institute of Asian Studies, the museum houses several artefacts such as photographs, awards, gifts, items of personal use and a collection of papers and library sources. This building is an important historical monument in itself as it was here that Maulana Azad took the decision to go ahead with the Quit India Movement. Though currently in its nascent stage, and with it focus primarily on Maulana Azad, the museum seeks to expand its collection and move from Azad, to cover other freedom fighters as well.
Address: 5, Ashraf Mistry Lane, Lovelock Street, Kolkata – 700025
Timings: 10 am – 6 pm (Weekends closed)
Tickets: Free entry
NETAJI RESEARCH BUREAU MUSEUM, KOLKATA
This biographical museum was established by the Netaji Research Bureau in 1961. It has a vast amount of items on Netaji Subhas Chandra Bose, such as his clothes, photos and letters. On visiting this museum, one can see his living room and workstation, and envision how Netaji lived.
Address: 38/2, Lala Lajpat Rai Sarani, Kolkata – 700020
Timings: 11 am – 4:30 pm (Mondays closed)
Tickets: Rs 5, Rs 2 (children under 12 years)
MANI BHAVAN, MUMBAI
The house that became Mahatma Gandhi's headquarters soon after he came back from South Africa is associated with some of the most important initiatives taken by him. The history of this mansion moves on a parallel plane along Gandhi's activities from 1917 to 1934. One can explore the 17 years that Gandhi spent in Mani Bhavan through his important personal belongings, a library, photographs, press clippings and his own room on the second floor of the museum. This is an important museum as the structure of it is itself very much part of the history that is usually explored through a study of an individual's efforts.
Mani Bhavan was where Gandhi launched his Home Rule Movement, the Non-Cooperation Movement and the Swadeshi and Khilafat movements. His association with the charkha began here, so did his decision to abstain from drinking cow's milk. One can also see the terrace, where the Mahatma was arrested on January 4, 1932.
Address: 19, Laburnum road, Gamdevi, Mumbai – 400007
Timings: Museum — 9:30 am – 6 pm; Library — 9:30 am – 6 pm (closed on 2nd and 4th Saturdays)
Tickets: Free
LAL BAHADUR SHASTRI MEMORIAL, DELHI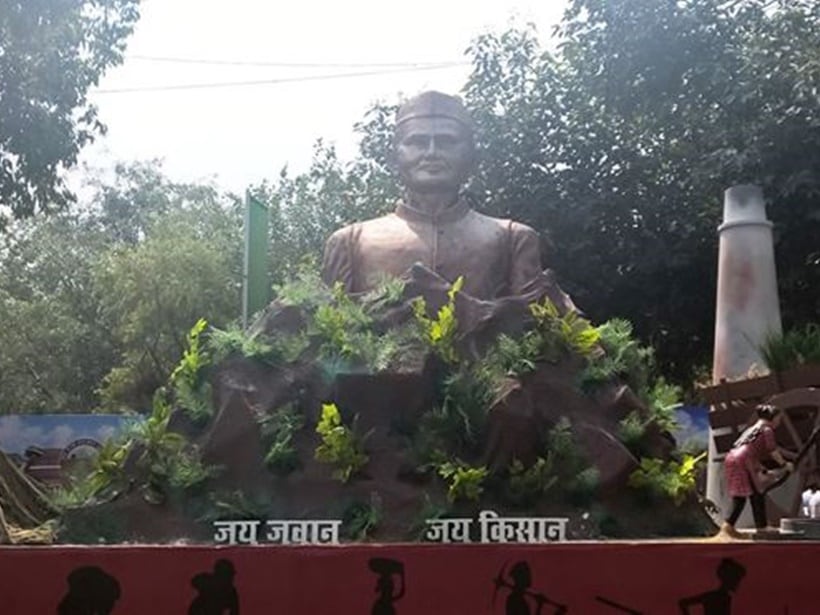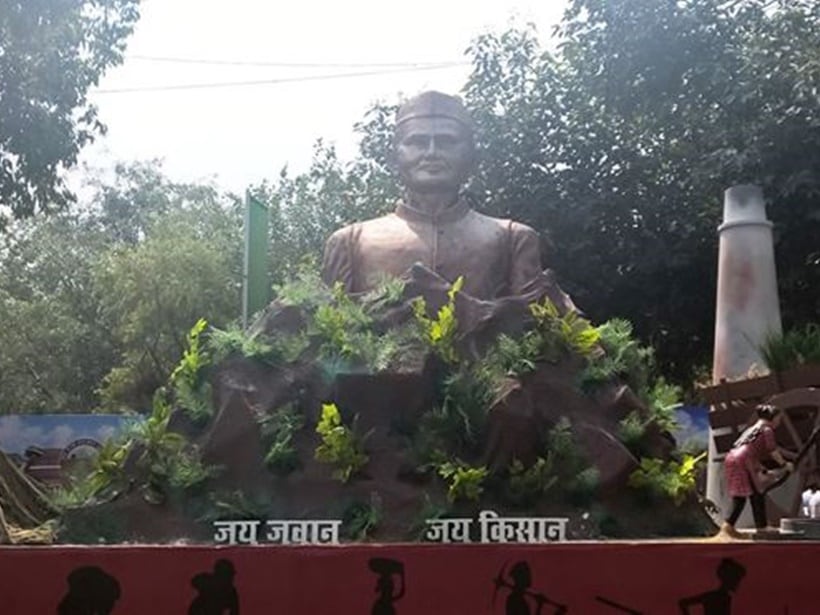 This memorial is dedicated to India's second Prime Minister, Lal Bahadur Shastri. The museum space is divided into multiple rooms, transformed into display rooms to show the settings in which he lived. The rooms showcasing his belongings reflect his very traditional and humble lifestyle. The interiors consist of a drawing room at the front, an anteroom, a bedroom, and a private verandah at the rear of the building. Some rooms display the things related to his socio-political life such as photographs, souvenirs and artworks, while others are dedicated to his personal belongings including his khadi dresses and other clothes, a woollen coat gifted to him by Jawaharlal Nehru, a pen, his wooden slippers, a grooming set, a badminton racquet, and his stationery. His wife's personal items like bangles and prayer books can also be found on display.
Address: 1, Motilal Nehru Palace, Man Singh Road Area, New Delhi – 110011
Timings: 10 am – 5 pm (Tuesdays closed)
Tickets: Free
(Navina Lamba is associated with Sahapedia.org, an open online resource on the arts, cultures and heritage of India, which also runs the project museumsofindia.org.)
Source: Read Full Article