Decorating your child's nursery? Here are tips from a designer!
Keep in mind these dos and don'ts if you're designing your baby's nursery!
By Ayushi Kanodia
Designing a nursery for your little one is a way to express your love. Therefore, a nursery that gives out positive energy should be the way to go.
Why does the baby need a room?
Babies need an environment that could help their physical and mental development and therefore designing a room that completes those requirements is essential. There are so many things a baby needs, from toys to books to colours and physical exercises that having a room of their own can really help in their development. For babies, a room which has an array of colours, loads of toys and tons to explore in their own room itself makes way for a good inquisitive mind that helps in the development of the child. Hence, having a room especially for them definitely makes sense.
Points to keep in mind when designing a nursery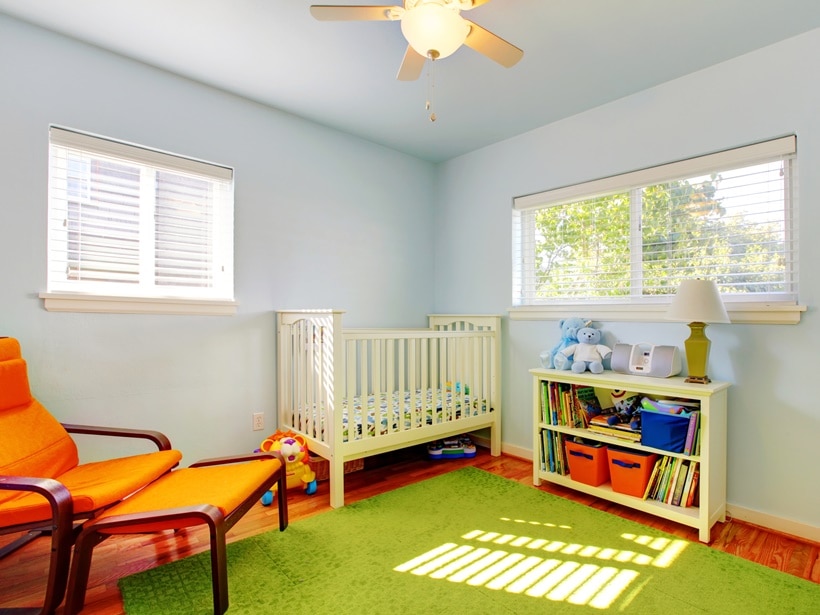 More space and less clutter
Nurseries can be quite small, but laying out your space and deciding what to keep and what not to keep is the most essential. Deciding on the furniture layout inside the nursery would also help in being organised.
Safety
Baby-proofing your house and keeping it child-friendly is also very important. Having furniture in the room that does not have sharp edges, but good blunt polished edges as well as using more wood rather than glass in the nursery is a good way to go in terms of safety.
Storage
Since a child would require a lot of things including toys and those requirements will keep on increasing with the child's growth, it's important to have good storage spaces in the nursery, so that the house is not in a mess and everything is tucked away in these storages when not required!
Creativity
Since a child's cognitive growth is really high during infancy, it would be beneficial to have a creative room that a child enjoys. This could be from rubber tiles in the form of completing a puzzle or a drawing wall where the child can create his/her masterpieces and can rub it off when they want to create a new one! Having such elements could really bring out the best in the child.
Things to avoid while designing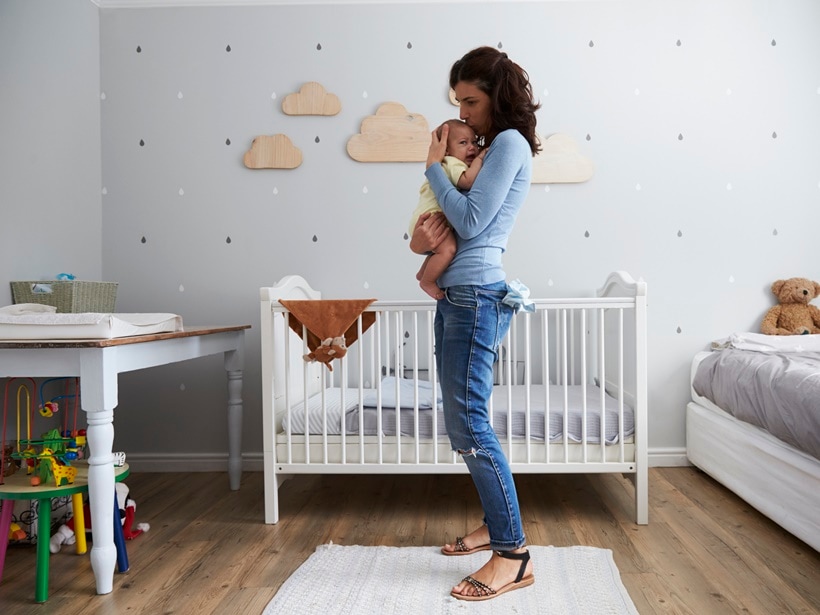 While designing a room for a baby, the first and foremost will be the safety of the child and avoiding materials that can be harmful. A suggestion would be to use less of glass and metal in this room, since if it's cracked and broken and goes unnoticed, it can be the cause of various accidents.
On your flooring, you can also place rubber tiles so that the child does not get hurt if they fall or wants to take their first steps.
Do not use small metal fittings in the room, since if a broken piece remains unnoticed, it could be harmful for the child. Instead, go for the magnetic ones which are much safer.
Nurseries need not be very bright and garish, but can be very subtle and calming, depending on the colours we choose. Having baby pink, sky blue, sunlight yellow or grass green could be a nice way to incorporate colour into the room, which is not very overpowering.
Do not clutter the space too much, but keep it very minimalistic and child-friendly. As the child grows, more and more elements can be added according to the child's likes and interests.
Elements of good nursery design
Every parent wants the best for their children from the get go. Some examples of a good nursery design would be to not clutter the space too much, but keep it very minimalistic and child-friendly. Good quality wooden furniture always looks good in the nursery and is very functional at the same time. Hence, miniature chairs, tables and different types of games that are incorporated in the room's design itself are a fun way to go.
(The writer is an interior designer.)
Source: Read Full Article